Scott L Praegitzer
|
home


Old pics

I hope you enjoy this tour of pictures. It will constantly be evolving and changing, so keep checking back!
Here's a couple to get you started: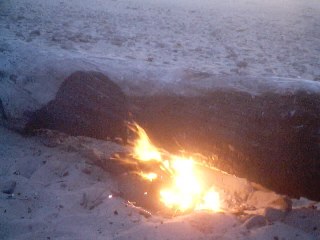 A nice "warm" picture of a beach fire, Lincoln City OR.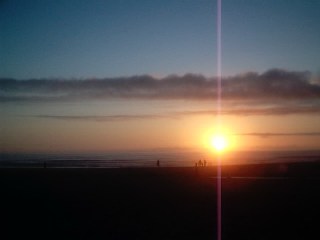 An August sunset, Lincoln City OR
These two photo's were taken with the Kodak EZ 200 Digital Camera - the following is an unsolicited endorsement:
I purchased the Kodak EZ 200 camera from Wal-Mart for about $90, and recommend it for anyone who wants a simple, easy to use digital camera. It takes decent pictures, provided that you hold it very still. It also has a variety of picture types. HQ; for high quality images, Web quality; which is smaller in size, Burst; which takes 5 frames of images in one shot, and Video mode; which shoots up to 30 seconds of video.
What I like best about this digital camera is that you don't need extra "storage media," like Flash ROM cards. You can get a lot of different images on the camera's built in memory, and then simply hook up a USB cable from the camera to your computer to download the images. It comes with software that allows you to edit the images. It also doubles as a Web Cam, that you can place in a stationary position to perform simple video conferencing functions (where sound isn't needed).
The camera runs on 4 AAA Photolife batteries (which provide longer battery life than standard alkaline AAA batteries, I am assuming).
To see more examples of the pictures this camera takes, check out my
Vacation Pictures
from our trip to Disney's California Adventure theme park. You can also check out my other homepage,
Life with Lilly Mae
,
dedicated to our Basset Hound puppy. I use the digital camera a lot to capture day to day moments in her life.
For more information, check out this link: jsessionid=Y4QUGVYEYF0SJQHIO2SHWHY
Kodak EZ 200
(no longer available) - digital cameras have enjoyed MANY advancements since this little wonder was on the market.