Scott L Praegitzer
|
home

JNBC6 Custom Courses

JNBC6 Custom Courses

I have had Jack Nicklaus Golden Bear Challenge for quite a while, only recently have I sat down and gotten serious about designing my own courses. This page is where I will share my results with you.
Ill@Ease Hills
This course is named tongue-and-cheek for Illahe Hills Country Club. A course that although I have never played, struck me as having a name that could be used in a funny way. I wanted to make a challenging course with some interesting topography.
I have spent 30-40 hours so far and have completed 10 holes. My process is pretty simple. I started with a basic course outline, using a scorecard from an actual course to get the yardages correct. Then I spent a lot of time getting each hole the way I wanted aesthetically. The most important thing I have found is to be sure and "save as playable," which allows me to check each hole and then edit as needed.
Below are some screen saves of different holes from the course. When the course is completed, I plan on saving a zip file to this site that anyone with JNGBC can use.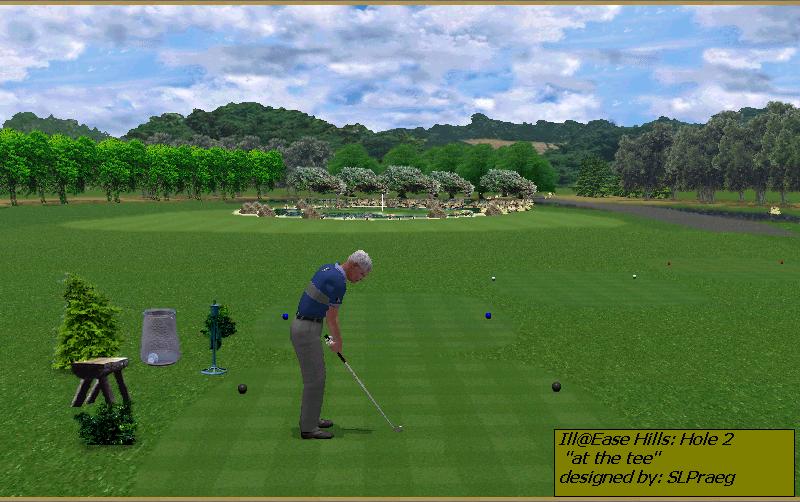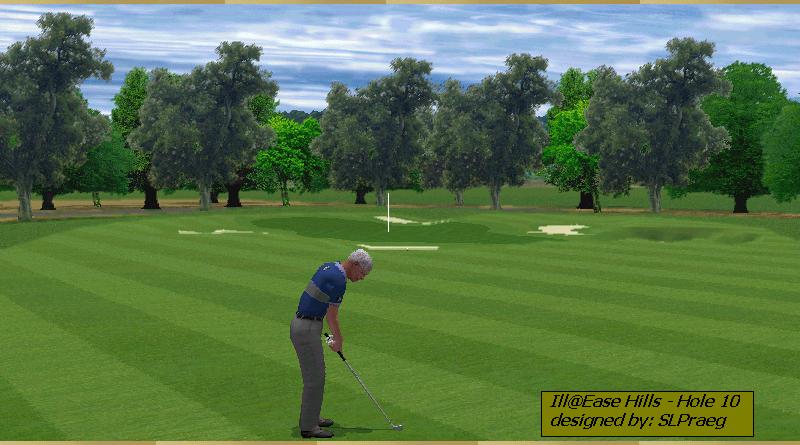 This is the latest hole I have completed, only 7 to go! This one is my pride and joy. It has some very interesting topography on the fairway, winding down to a sunken green.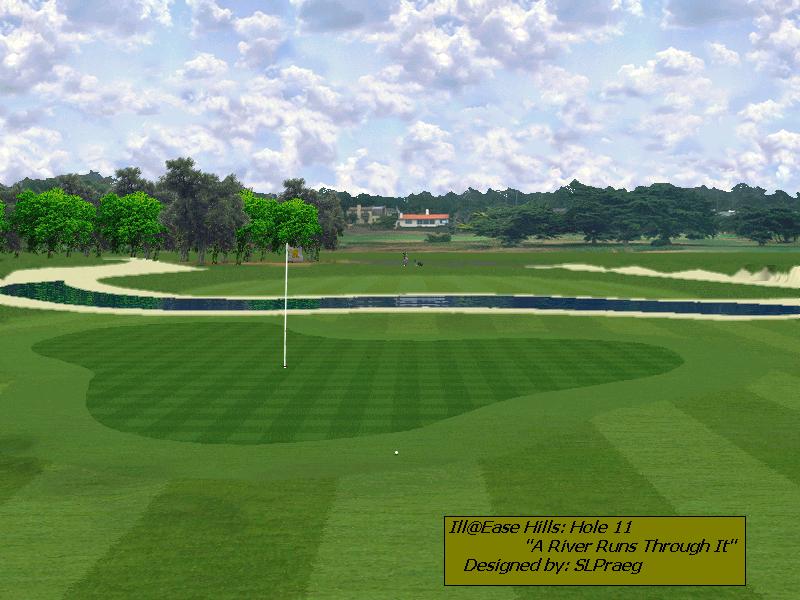 Actually not a river, just a small body of water to make the hole a little more interesting.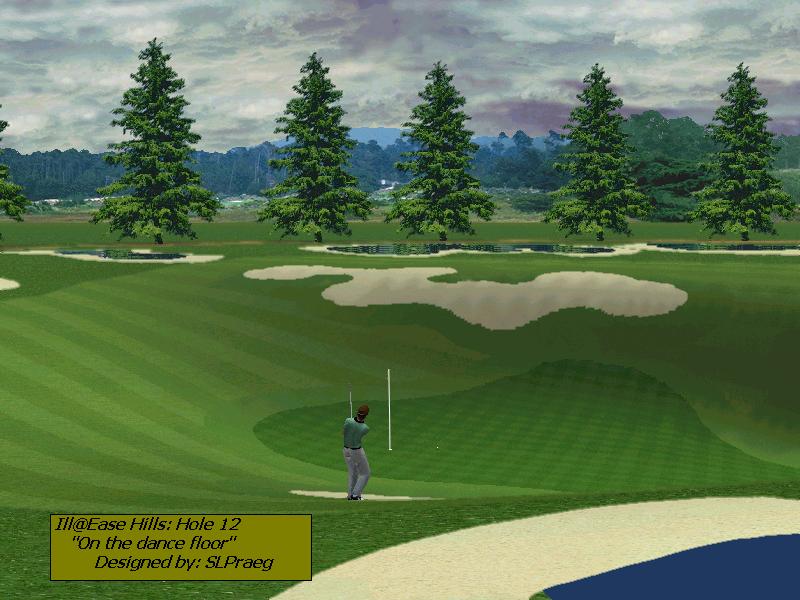 Here is an "action" view of hole 12.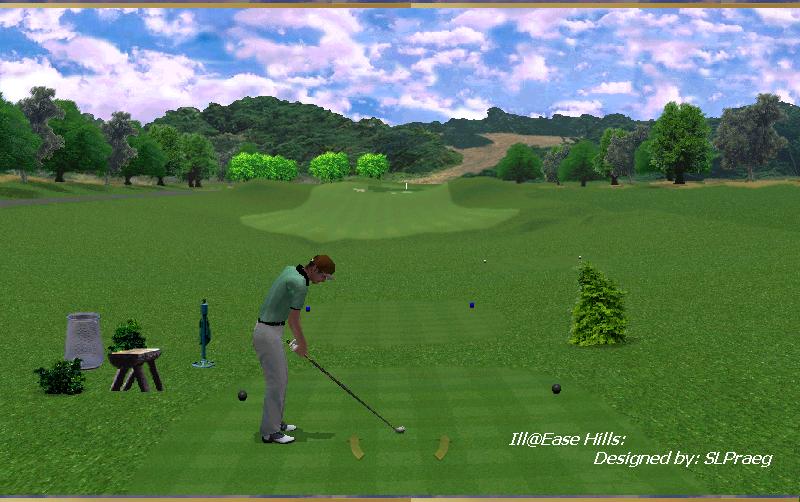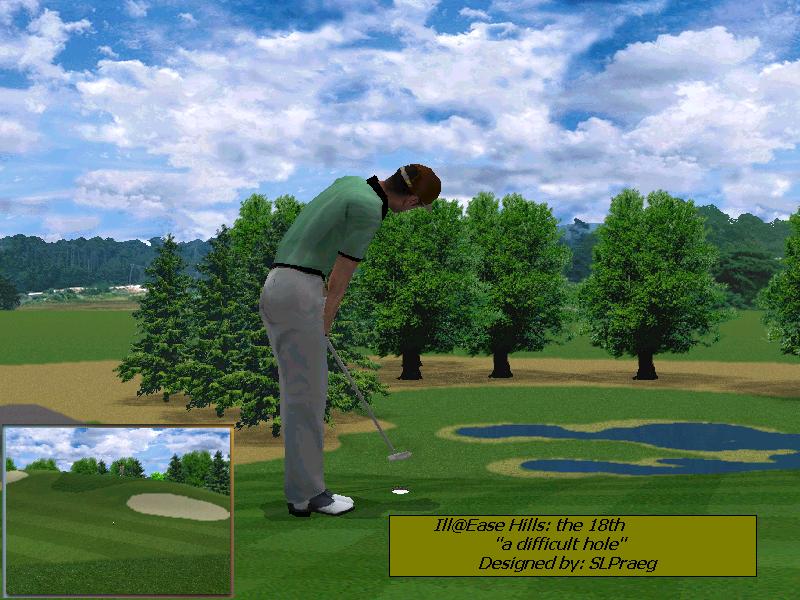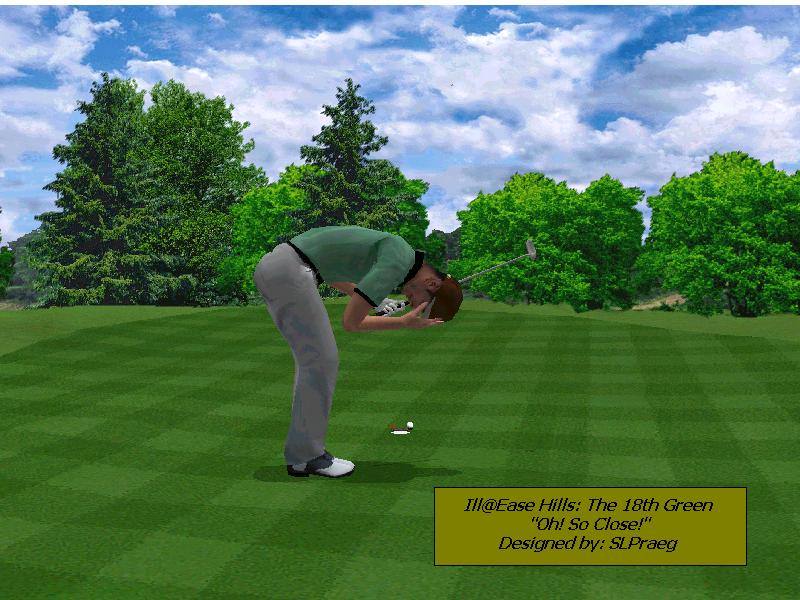 Sleepy Sands:
This is a course that I have been working on for awhile now, got it to a playable state and captured these images using "Howie's Quick Screen Capture," which I downloaded from the
Golden Bears Den
website. I haven't taken the time to dress them up with captions (on the images). My login name is DubBogey1962 for this site and I use DubBogey when playing GBC.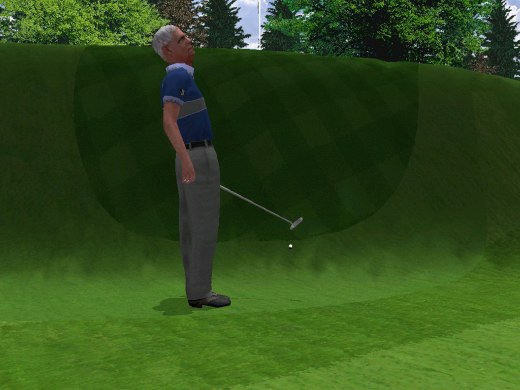 Somehow I created a drop-down green that is impossible to putt up!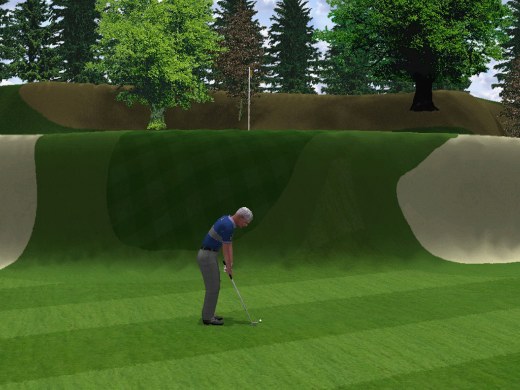 I had to putt away from the green so I could chip-on....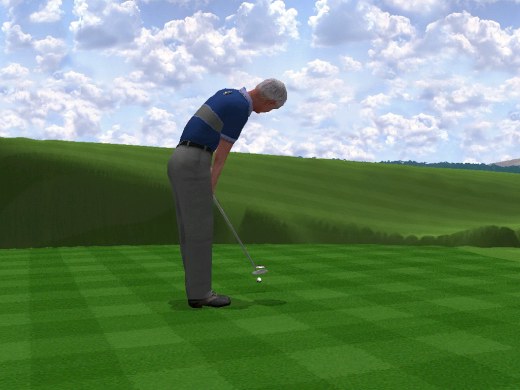 Putting for triple-bogey (most likely)...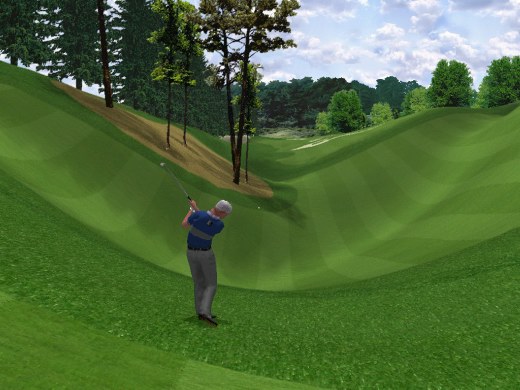 I got some nice elevation effects on this hole...makes it a little more challenging.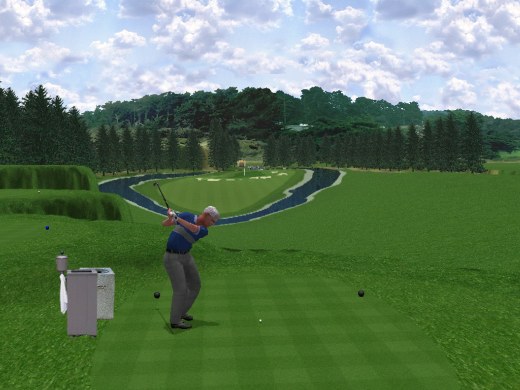 A nice little Par-3 with a water surround feature.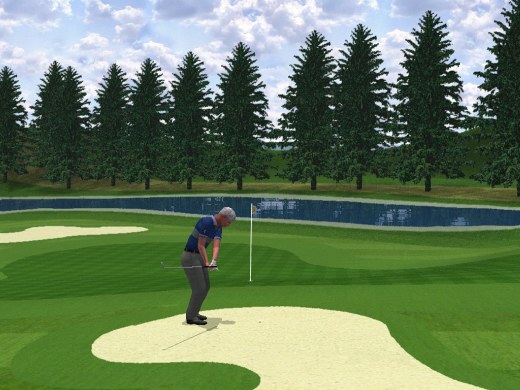 From the sand...watch that down hill slope or you will have a difficult putt!
This is a typical posture for me when I am actually golfing for real....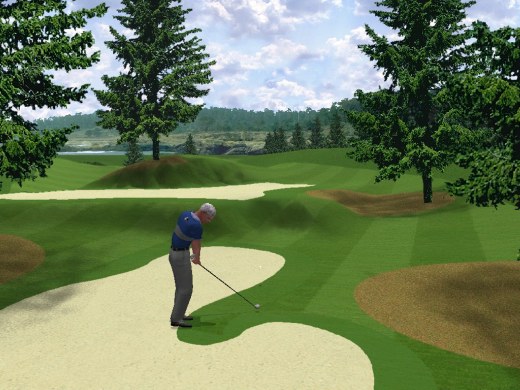 I had some more luck with the terrain on this hole adding some challenge to the course. As in real
life, the tree's tend to jump out in front of the ball...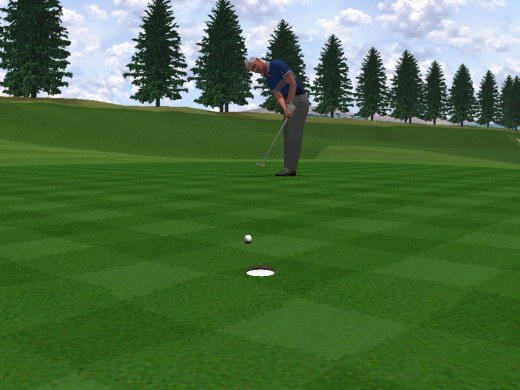 I think this one went in....
More from the back 9 later!